Trading Operations Specialist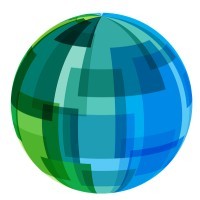 D2X Group
Operations
Amsterdam, Netherlands
Posted on Monday, May 29, 2023
D2X is looking for a Trading Operations Specialist to join its office in Amsterdam!
What we do
D2X will be the first pan-European derivatives exchange for digital assets. Thanks to our regulatory-first approach, reliable trading interface and robust risk management, D2X will bridge the gap between Tech and Finance to facilitate the adoption of digital assets for institutions. D2X is focused on providing the safest infrastructure to accelerate the development of the asset class. Our ambition is to become the leading market infrastructure for digital assets, first in Europe and then across more geographies and asset classes.
Working for D2X means being independent, creative, and adaptive. Our culture of innovation and accountability creates an environment that allows you to build your skills and career.
Trading Operations at D2X
Trading Operations is a crucial department within D2X responsible for orderly market functioning.
You will monitor and respond to incidents, customer queries, manage participant integration process and related projects. You will oversee the full trading life cycle, from orders entering our systems to trade settlement, acting where it is necessary. You will collaborate with Compliance, Developers, Project Managers, System, and Network Engineers to achieve a common goal of maintaining smooth and orderly operations. Our participants are top trading firms and brokers which would expect an exceptional service.
Please note, this position requires working in shift patterns to cover exchange operation hours, occasionally including evenings and weekends.
What you'll do
Monitor and support our mission critical production systems and processes;

Be the first responder for incidents and responsible for coordinating their resolution;

Service and assist participants in all trading-related and functional inquiries;

Manage technical integrations and related projects;

Develop and maintain strong relationships with exchange participants and vendors;

Drive process improvements and workflow efficiency to optimize our operations and enhance the participant experience;

Create and maintain clear and concise documentation to support our internal and external stakeholders.
What we are looking for
Several years of experience in a production support related role for an exchange, broker, vendor or trading firm;

Familiarity with FIX and binary protocols;

Understanding of trading life cycle;

Knowledge of networking fundamentals (multicast, TCP, routing);

Strong troubleshooting, problem-solving, and customer service skills;

Proven ability of high performance under pressure with tight deadlines and challenging constraints;

Excellent verbal and written communication skills in English.
What we offer
Competitive compensation;

Generous stock option plan;

Learning experience in financial markets and digital assets;

Bike compensated by the company, up to EUR 749;

Commuting allowance EUR 0.21 cent per km/max of EUR 160 per month;

Gym membership, up to EUR 35;

A maximum of 27 days of annual leave based on full-time employment;

Energetic, collaborative, and fun work culture;

Fun monthly team outings;

Hybrid working mode with 4 days a week at the office and 1 day a week from home.

Dynamic, international, innovative, and respectful work environment – employees are at the core, we value every individual and encourage initiatives;

We welcome applicants from all over the world and will support the right candidate with their visa application process. Additionally, we will provide assistance with the 30% ruling application, where applicable, to help ensure a smooth transition to working and living in the Netherlands. We believe in diversity and inclusivity, and are committed to creating a welcoming and supportive environment for all of our employees.
You match the job description and do you want to join our team as our Trading Operations Specialist? Then, get in touch!