Full Stack Engineer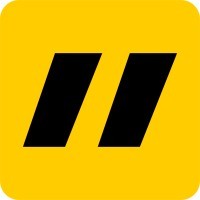 Timeseer.AI
Software Engineering · Full-time
Remote
Posted on Monday, October 24, 2022
With the advent of IoT, time series data are on the rise, with volumes growing more rapidly than any other data type. Timeseer.AI is an ambitious startup on a mission to empower data workers with quality augmented data through an AI powered time series data observability platform.
When building our previous venture (TrendMiner), we experienced commonalities in analytics challenges when servicing 100+ customers in 30+ countries over a period of 10 years and we decided to dive into it. Our ambition is to be the #1 for Time Series Data Quality and Observability by 2025.
Join us if you want to make an impact in the time series domain!
What we're looking for
We are looking for a payroll Full Stack Developer to help create and scale our time-series observability platform (intelligent middleware). Timeseer.AI is seeking a talented individual who possesses infinite curiosity. You'll partner with our product engineering team to create groundbreaking technology.
Personality
Think in small increments
Accept that the path to the big vision is not a straight line
Avoid bugs by aiming for simple, not easy
Qualifications
Experience using Python
Knowledge of HTML/CSS and experience in front-end visualisations
Understand the problems solved by Apache Arrow
Experience deploying to AWS/Azure
Experience working with cross-functional, Agile (remote) teams
Excellent communicator: ability to understand and digest requirements and effectively communicate with team members (written, in code and verbal)
Benefits
Get the opportunity to design and develop an innovative and new data platform (not your typical CRUD application!)
Be part of a dynamic startup
Market standard salary and benefits that match with your seniority, expertise, experience and skills
Flexibility in location and working hours
Build an open source portfolio / visibility by contributing projects where it makes sense (we recently published some open source of our own making: https://github.com/timeseer-ai/kukur)
How to Apply
Does this role sound like a good fit? Email us at info@timeseer.ai
Include the role's title in your subject line.
Send along links that best showcase the relevant things you've built and done.
We are in stealth mode. So a Google search won't make you a lot smarter. Talk to us directly. :-)