Chief Marketing Officer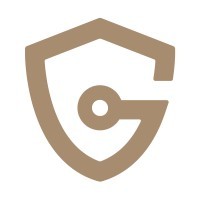 Getvisibility
Marketing & Communications
Ireland
Posted on Tuesday, September 12, 2023
Role : Chief Marketing Officer
Location : Remote within 1 time zone of Ireland OR join us at one of our local offices in Cork or Dublin.
📣 Calling all visionaries - Create your legacy as an AI Pioneer 📣
At Getvisibility, you will be able to start with a clean slate. When it comes to marketing, there is little that needs to stick. You can build the function from the ground up and put your stamp on a business which has mass applicability to solve real world problems.
As the CMO, you will drive go-to-market strategy positioning yourself and Getvisibility as thought leaders in the AI and Data Protection space. With the market in it's infancy – the potential for growth is HUGE. You'll have the unique opportunity to capitalize on this.
You will be at the core of an AI company that champions data protection. With your strong track record and credibility in the industry, you know exactly what messaging will resonate with an Enterprise CISO. You will have the space and autonomy to influence strategy and make a very tangible impact on the business.
Did I mention our impressive growth trajectory? This year, we're on track to achieve 150% growth and we're just getting started. With a roster of 170+ enterprise customers, you will have an impressive story to share.
What will it involve?
You will work in partnership with our COO Anthony. He will catalyze your growth by providing a supportive yet autonomous environment. Together, you will fuel the team's success.
You'll design and deliver a holistic marketing strategy aligned with business goals and a focus on the following themes :
🌟 Positioning / messaging - You will craft a compelling narrative that communicates our unique value proposition
📊 Competitor analysis - With your deep understanding of the competitor landscape you will refine our position and GTM strategy
🤝 Partner enablement - You will give our partners the knowledge and resources to effectively promote our solution
📢 New product launches - You will look to create maximum market impact and engagement, driving product lifecycle from anticipation to adoption
You will also plan, implement, and measure multi-channel demand generation programs (website content, Blogs, whitepapers, ad copy, Podcasts, Webinars…) to drive brand awareness and inbound pipeline generation.
You know how to balance strategy and execution. You are playing a key role in scaling a global business so you know how to empower your team whilst also being hands on.
Is this you?
At least 8+ years experience in Digital Marketing with a leaning towards Demand Generation marketing inside of a Data Protection or Cybersecurity SaaS organisations
You have a Bachelors Degree in the Marketing, Business, Data Protection or similar fields .
Your marketing-stack tool kit is up to date, we are using Salesforce and Allbound.
You'll have knowledge of performance marketing platforms such as Google ads, LinkedIn, Facebook etc
Ready to take your AI and Data Protection career to new heights? You can reach me in the following ways :
📧 Send me an email at jo.altman@fortinocapital.com
🚀 Or simply hit the apply button